Read or leave Reviews of Sil's Clean on the Scene LLC, a Southern MD contractor specializing in power washing, soft washing, pressure washing, cleaning, sealing in St Mary's County and Calvert County Maryland. We are including links to review us on Google or to write a review to be displayed on this website.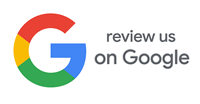 Sil's Clean on the Scene Powerwashing
Average rating:
7 reviews
May 4, 2021
Excellent Power Washing Service
Team did a great job. All plants were protected. Siding really looks clean and new. I will definitely use this company again.
Apr 26, 2021
Google Review of Power washing, Staining and Painting Decks
City & State:
St Marys, MD
Seth and company did an outstanding job from his first look at my job all the way through to the completion. My job was power washing as well as staining and painting decks, pier, boardwalk and steps to the pier. He was timely, thorough and i greatly admire Seth's work ethic. Communication was continuous, making sure things were on target, talking about possible weather delays, materials...all of it! I had a pretty big job, yet Seth didn't miss any details! He remembered all we talked about, and carried it out excellently! Even after completion, we walked the job together to be sure i was happy with the results, and i was very happy with the results! I'll definitely use his services again!
Mar 7, 2021
Awesome Power Washing
City & State:
Leonardtown, MD
With spring just around the corner, you will want to have the number of this company close at hand. Because of this team, my home was cleaned just before the Christmas Holiday. They did such a great job and were very flexible. Plus, I really liked how family is involved with this company. They were sincere and ready to make a difference. Without hesitation, I recommend this company, and I will be sure to call on them again. Thank you all for being awesome!
Jan 5, 2021
Google Review
City & State:
Southern MD
Seth was very professional from working around my schedule, to giving a great estimate! He showed up on time ready to work and got the job done in a timely manner exceeding my expectations. House, sidewalks and driveway look amazing and will be calling him back next year! Highly recommend Clean on the Scene!!
Apr 25, 2020
Google Review
City & State:
St Marys, MD
After seeing their quality work on a neighbor's house, I contacted Seth in person for an estimate. Seth was a professional from the start. He immediately gave me a reasonable quote. They were not the cheapest and not the most expensive, however their professionalism earned my business. We had our house soft washed for the first time in five years and it made the siding and facia boards look like new. They were able to remove the black streaks from the gutters, cleaned our vinyl deck and some parts of our fence as well as the sidewalk. They took time to do the little things such as cover up my house cameras and my electronic doorbell as well as spray my bushes and grass with water numerous times to protect them from the bleach. Their work speaks for itself and two of my neighbors received estimates before they left. You will not be disappointed with this company.
Mar 20, 2020
Very professional
City & State:
St Marys, MD
Seth and his crew came out to our 3 story townhouse and cleaned the outside from top to bottom. 5+ years of green mildew and mold on the siding, railings, and deck, and now the house now looks brand new and no mildew anywhere. Very professional, polite, and responsive. We definitely recommend them and will give them a call in the future.
Mar 15, 2020
Google Review
City & State:
St Marys, MD
Seth and company came out on very short notice and power washed my deck, railings and concrete walls and steps, which were covered in mold and slime. Unbelievable that they now look new! He used soft cleaner so it wouldn't hurt the trex deck and went above and beyond to meet my needs. The professional service and free estimate are greatly appreciated. Can't say enough good things about Clean on the Scene and Seth. Use local and the best!